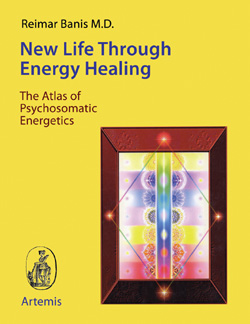 Reimar Banis, M.D., naturopath and physician specializing in general medicine, is considered to be one of the world's leading figures in energy medicine.
He has developed a revolutionary new natural healing method that combines ancient healing knowledge with modern medicine and psychology. In addition to his extensive private practice, he has for decades been studying philosophy, Christian mysticism, depth psychology, Yoga, Eastern wisdom and shamanistic healing methods.
Over decades of research and developmental work, he has developed Psychosomatic Energetics into a new diagnostic and therapeutic system that harmonizes ancient naturopathic knowledge and shamanism with the findings of psychoneuroimmunology and modern brain research.
Deriving from these integrative studies, the author develops a holistic healing system combining aspects of emotional, spiritual and physical approaches. This system incorporates a universal evolutionary principle, which we can apply to recover our wholeness.
Reimar Banis trains therapists all over the world in his method. He investigates new avenues to broaden the acceptance of energy medicine. He is currently residing in Hergiswil, on Lake Lucerne in central Switzerland.
New Life through Energy Healing
The Atlas of Psychosomatic Energetics
Reimar Banis, M.D.
regular: $49.95 Sale: $39.95
Now on sale at discount price. AND, for a short time FREE Shipping.
Click here to view Table of Contents
Click here to view the bonus article Spirituality and Energy Medicine
All those who would like to know more about themselves, their subconscious shadow and their character will benefit from this book. In it, readers can find information (from all cultural epochs and spiritual disciplines) about life energy, the Aura, Chakras, and their exceptional significance for health, joie de vivre and finding meaning in life.
Shamans, acupuncture, magic, and medieval humoral theory all have their say, as does the modern psychological and psychoanalytical viewpoint. The author combines and connects the scientific worldview with the insights of modern energy medicine and ancient spiritual wisdom. From this emerges a new worldview in which individual emotional evolution represents the true key.
The hidden connections between vegetative centers in the body and emotional conflicts are brought to light. The author's experience in daily practice has brought him to the firm conviction that energy blocks due to emotional conflicts are the primary cause of interpersonal problems and the majority of diseases. Yet conflicts are by no means all negative! Vividly and dramatically, the book portrays how individuals can mature and grow through dealing with their conflicts, and ultimately gain a greater understanding of and insight into themselves and others by discovering their character type.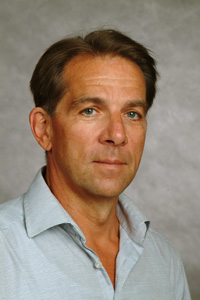 Emotional conflicts are humanity's worst energy thieves. Detecting and treating them, in order to help people realize their actual potential, is what this book is all about.
It points out ways to attain to greater self-knowledge – but also to learn how to understand others better, becoming healthier and happier in the process. True spiritual growth is only possible after one has overcome one's psychic dark side.
The author describes a straightforward new system of energy medicine which he discovered and developed for detecting and healing energy blocks in the shortest possible time: Psychosomatic Energetics. Numerous case histories and practical tips bring the book to life and make it a pleasure to read – and, moreover, an indispensable companion on one's own spiritual journey through life.